Kids Klub Pothier has earned national re-accreditation from the Council on Accreditation (COA). Accreditation provides a framework to manage resources, offer best practices, and strive for continuous improvement. This supports Kids Klub's sustainability, encourages growth, and helps us achieve measurable results.
Kids Klub at Pothier Elementary School is accredited through 4/30/2024.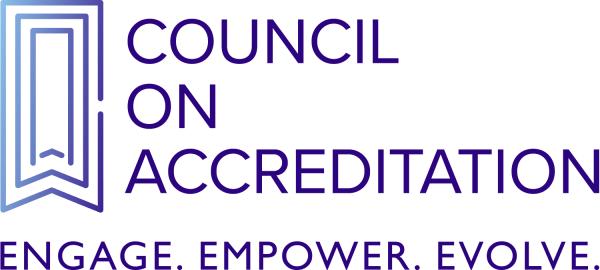 To earn COA accreditation, Kids Klub conducted a thorough self-assessment and evaluate of our program against recognized standards of best practice. This allows us to focus on areas where we can improve.
Being accredited means that a third party (such as COA) has determined through a rigorous assessment of evidence that our program meets all the most important standards… that we follow best practice and provide quality services. It is a badge of honor.

Seeking COA accreditation is a voluntary process.
Kids Klub chooses to seek accreditation so that we can ensure we:
Meet best practice standards
Deliver services with appropriately trained staff
Protect health and safety
Ensure that services are culturally competent
Include clients in the decision-making process
Provide services in a safe and respectful environment
Protect clients' privacy
Ensure a performance evaluation system is in place
Support positive outcomes
Foster service environments that are efficient, effective, and backed by a culture that embraces quality improvement
Learn more: https://coanet.org/accreditation