Kids Klub, Inc. is a nonprofit 501(c)3 organization which offers extended day learning opportunities to children in the communities we serve.  Kids Klub provides a supervised, safe environment with activities that enhance the students' physical, emotional, and cognitive development.
Through donations such as yours, we can continue to offer quality child care programs throughout Rhode Island.
Annually Kids Klub hosts a fundraiser to support its educational field trips, scholarships, and enrichment programs for children in Kids Klub. The event is filled with fun prizes, great food and live entertainment, as well as raffles and silent auctions.  For more information on our annual event, visit our fundraiser page.
The Kids Klub Fundraiser event started in 2006 as a comedy show and was known as Fool's Night Out.  In 2013, the Fundraiser was renamed Party At Pearl, held at the Pearl Restaurant & Lounge.  For our 2014 Fundraising event, it was decided to rename our Event to Klub House Rock!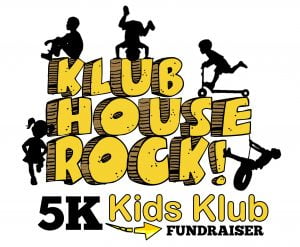 In 2015 we decided to host a fun family event that everyone in our programs could participate in together, so we began hosting a 5K.
For more information on how you can contribute to this great event, please email info@kidsklubri.com or call (401) 723-2277.