Thank you to everyone who made our North Providence Kids Klub HSLI #summerlearning program possible! As you know, the kids chose to help the homeless as their #servicelearning project this summer. They held two Bake Sales, a Car Wash, had a Food Drive in town, and a Culminating Event Carnival where they collected many non-perishable items and a total of $850!
The breakdown of the $850 and how it will help the local homeless and less fortunate in the community is as follows:
30 – $25 gift cards ($750) to Stop & Shop will be bought with some of the money raised and given to the NP School District Food Pantry located at Marieville School to distribute evenly among the North Providence Elementary Schools, for families in need throughout the school year.
$50 – will be given to Amos House along with some collected tolietry items.
$50 – will be given to Tony from the Kent Center, for coming in and teaching the kids about homelessness and ways to help.
Collected non-perishable items and toiletry items will be given to both the NP School District Food Pantry located at Marieville School as well as Operation Stand Down Rhode Island in Johnston, in order to keep the connection the students made with Johnston last summer during their service learning project.
The students also made Blessing Bags which were given to Kent Center.
The students also put together 24 Backpacks with School Supplies, to give each NP Elementary School 4 each, to pass out to students in need.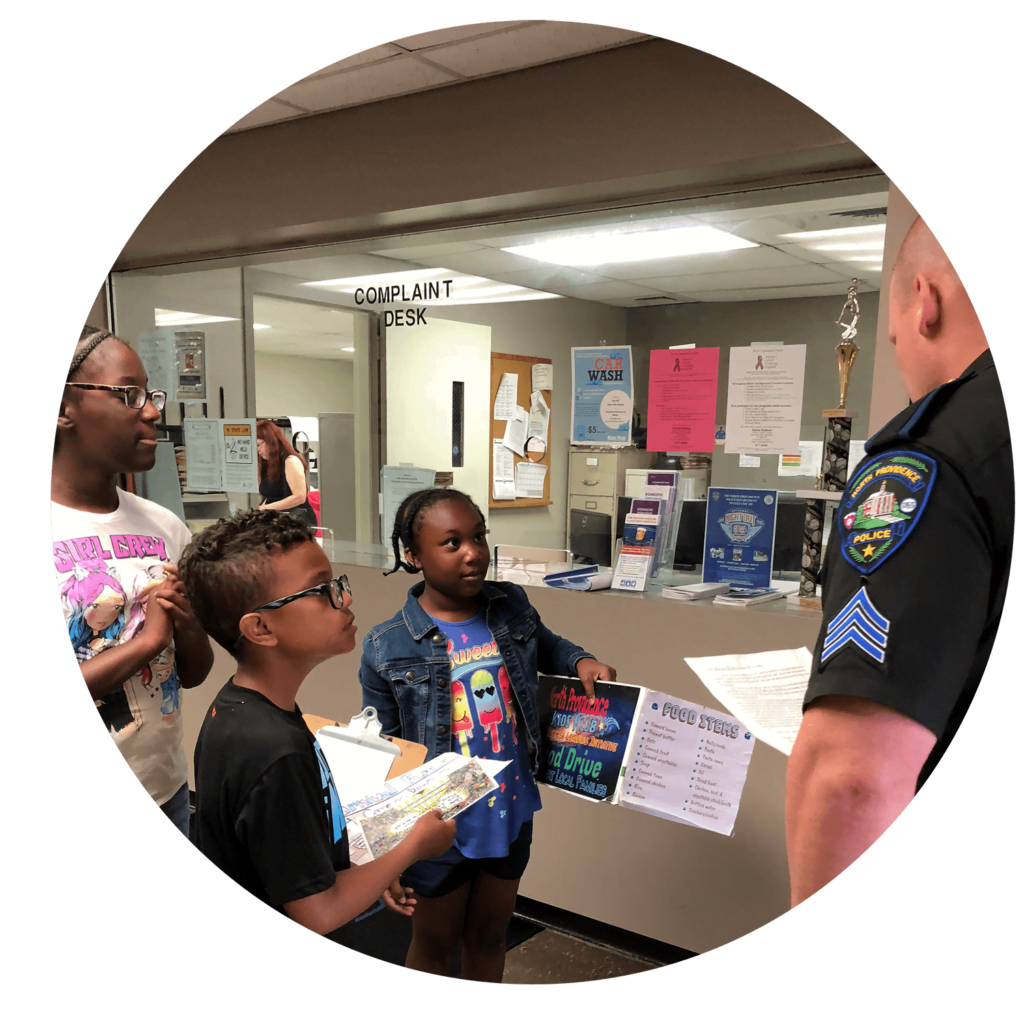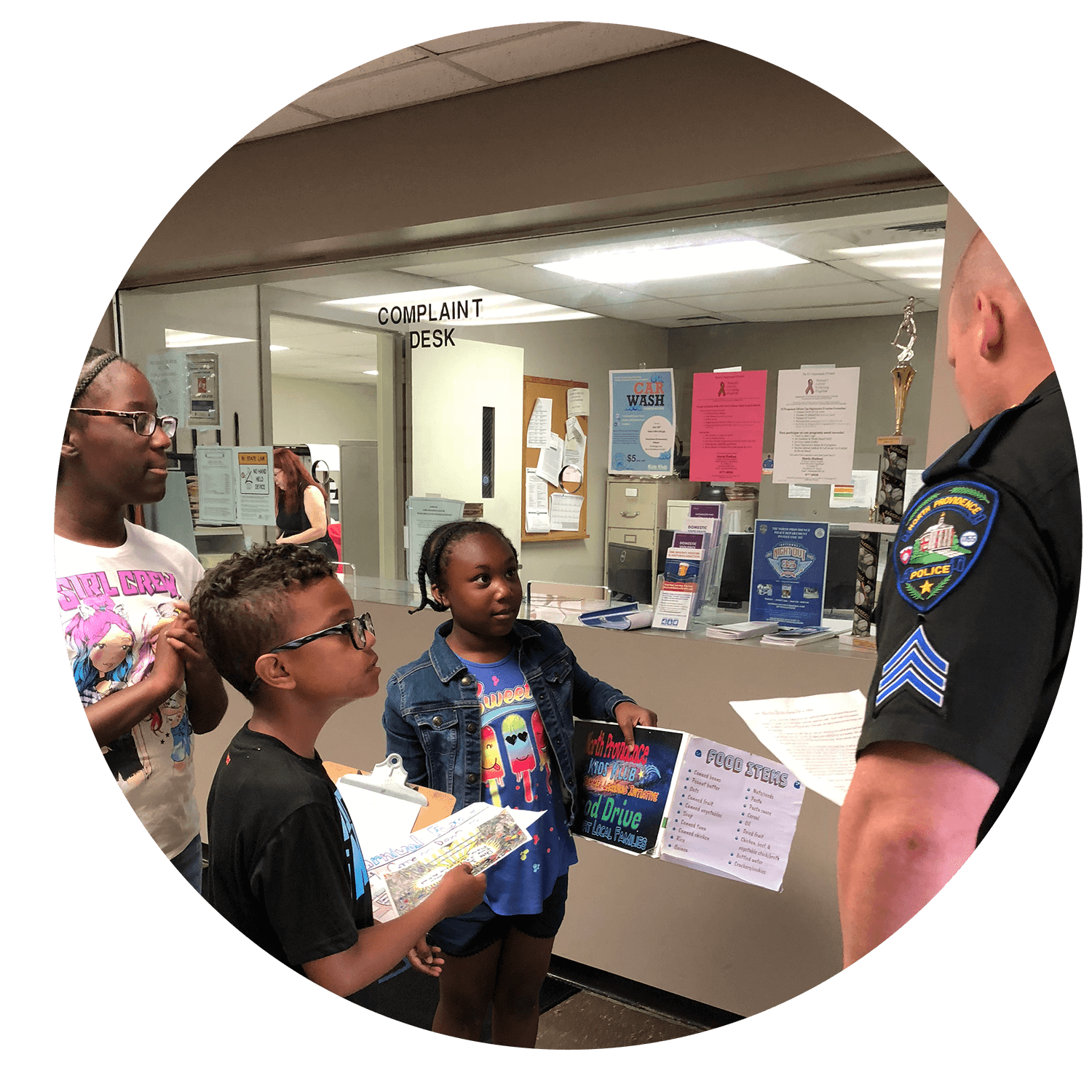 What a summer of "Becoming Our Best Selves," and #servicelearning for the North Providence Kids Klub Hasbro Summer Learning Program!
Thank you to:
Stop & Shop and Tomato City Pizza 2 (Nicholas Bianco) for donating food at our event! Thank you for everyone in town who collected food drive items, including North Providence Police Dept, North Providence Public Library, Simply Seasonal, & North Providence Mancini Center. Thank you to one of our senior campers, Ava and her dad, for face painting! Thank you to all the local businesses who donated items for our Carnival Raffle: Simply Seasonal, Savon Shoes, Shear Dimensions, Stop & Shop, Bagel Express & Deli, Modern Pool, Twin's Pizza & Family Restaurant, and Hasbro Toys.
And thank you to all family and friends who attended our Culminating Event Carnival including: Mayor Charles Lombardi, Assistant Superintendent Louise Seitsinger, Michael Cicerone – NPHS teacher and Union President, Rod DaSilva – school committee, NP teachers – Mrs. Capraro, Mr. Pono, Mr. Torres, Ms. DeCurtis, Mrs. Anzeveno, Mrs. Clinton, former Greystone Principal – Mrs. DeSimone, NP Police, Charlene Smith – Marieville PTA President (also representing the NP Food Pantry), Cendy Wingate from Kent Center, United Way of Rhode Island team members, Shevaun Walker-Keough, Dr. Day Care Learning Center and Therapeutic Child Care Services employees, and all others in attendance! And lastly thank you to North Providence School Teachers: Jody Graziano, Marissa Bianco, Judith Daly, and Denise Turcotte as well as the Kids Klub RI staff who make the summer possible with their hard-work and dedication!
We can't wait for next summer and to see what the future holds!
Thank you and enjoy the rest of summer,
-Aria Suzman
See more photos on Facebook: