As part of the North Providence Kids Klub HSLI summer program, students who will be entering 5th grade and above in the fall participate in a pre and post online survey. This is called the Survey of Academic and Youth Outcomes-Youth (SAYO-Y).
Of the approximately 65 students who attended the North Providence Kids Klub HSLI summer program, 22 students were eligible to complete these anonymous surveys. The pre-survey was completed during week one of the program and the post-survey during week six.
The survey results measure the 22 North Providence Kids Klub participants compared to 360 overall summer participants (including the North Providence Kids Klub data).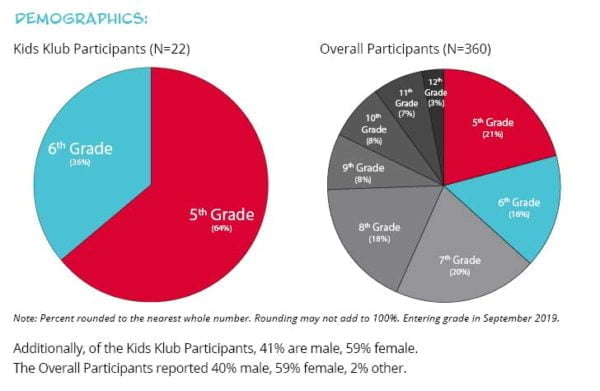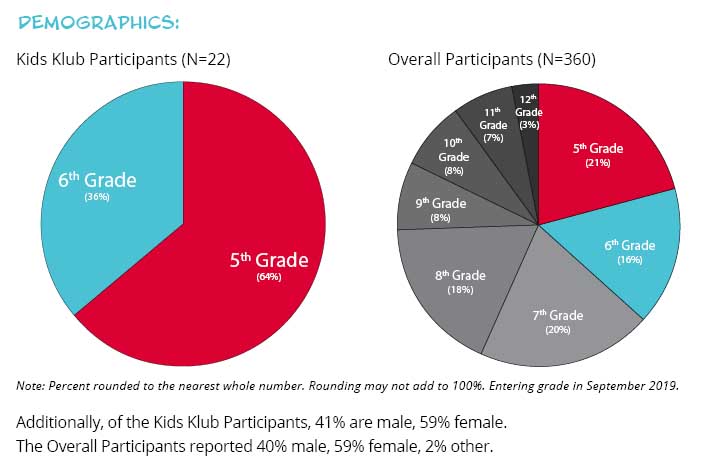 Students are asked to answer questions on a scale of 1 to 4 that focus on youth development domains as well as questions about their program experiences.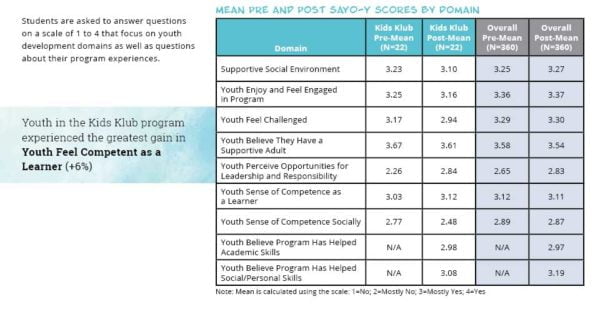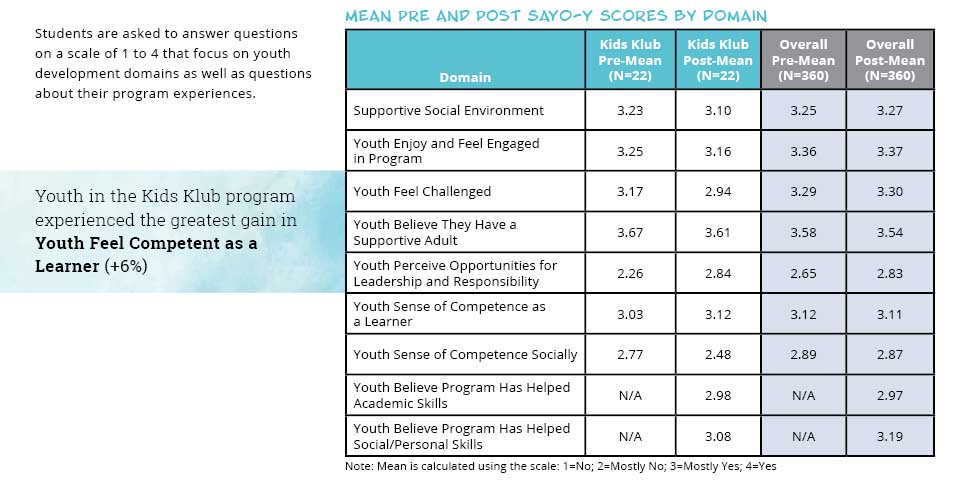 Youth in the Kids Klub program experienced the greatest gain in Opportunity to Plan and Lead (+17%)
Youth were asked several single item indicator questions at post-test about their program experiences Retrospective measures focused on academic skills, social/personal skills and sense of competence.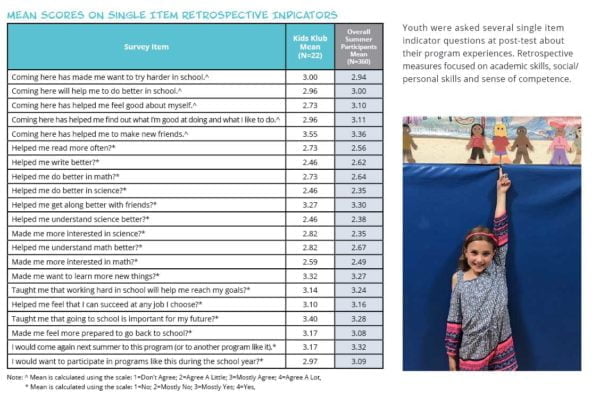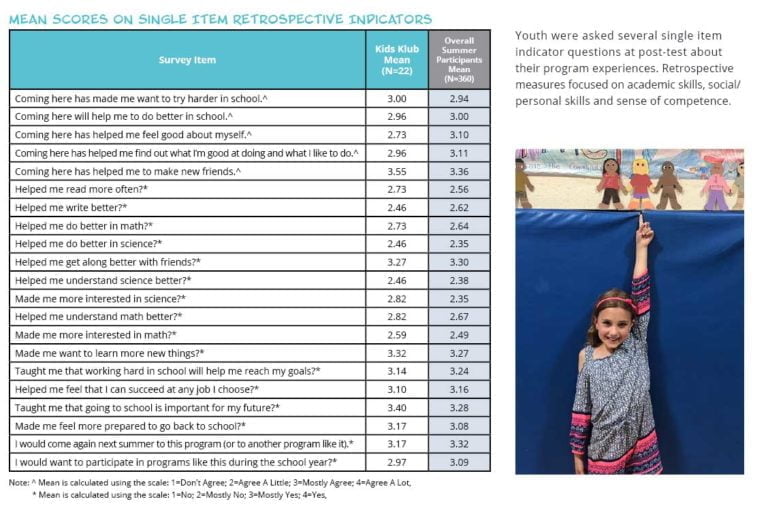 Youth in the Kids Klub program scored the highest in "Taught me that working hard in school will help me reach my goals" and "Taught me that going to school is important for my future"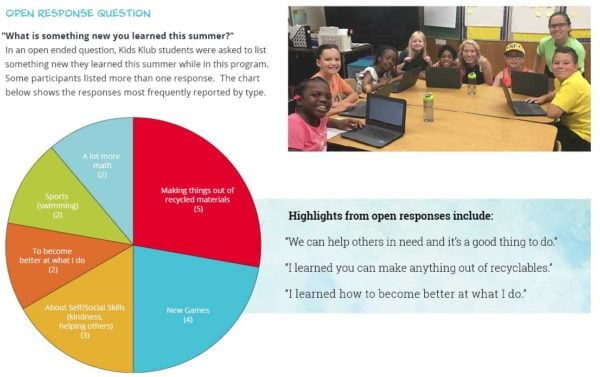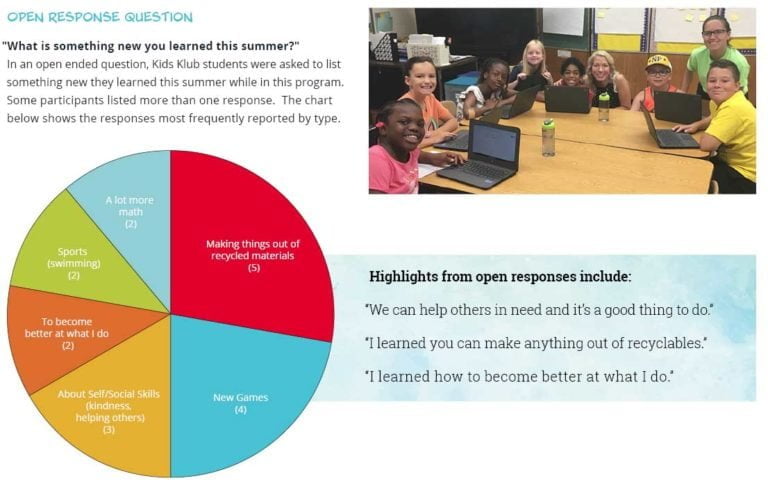 Highlights from open responses include:
"We can help others in need and it's a good thing to do."
"I learned you can make anything out of recyclables."
"I learned how to become better at what I do."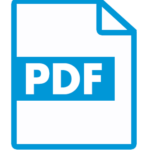 Access the full report here: North Providence 2019 SAYO-Y Findings