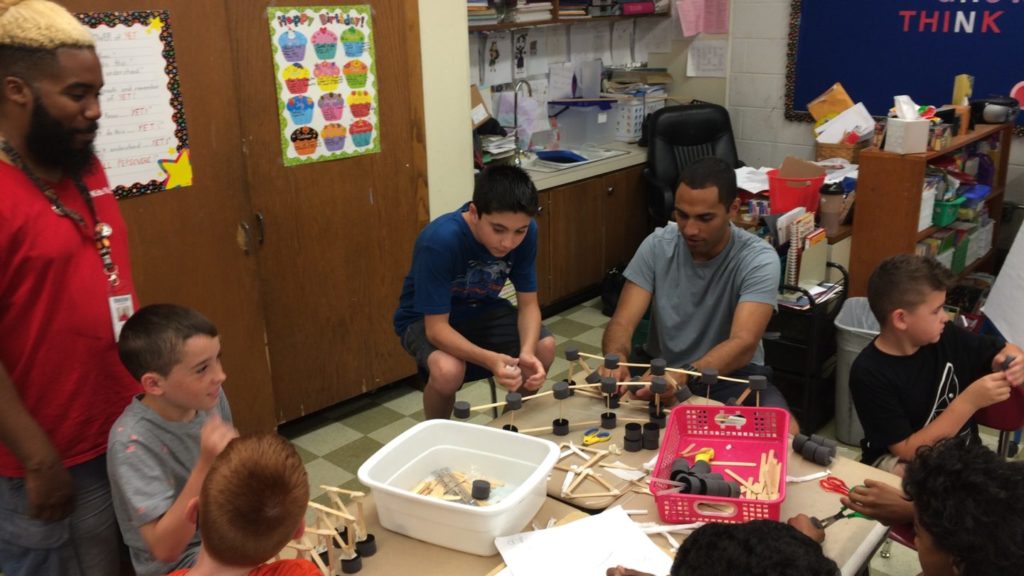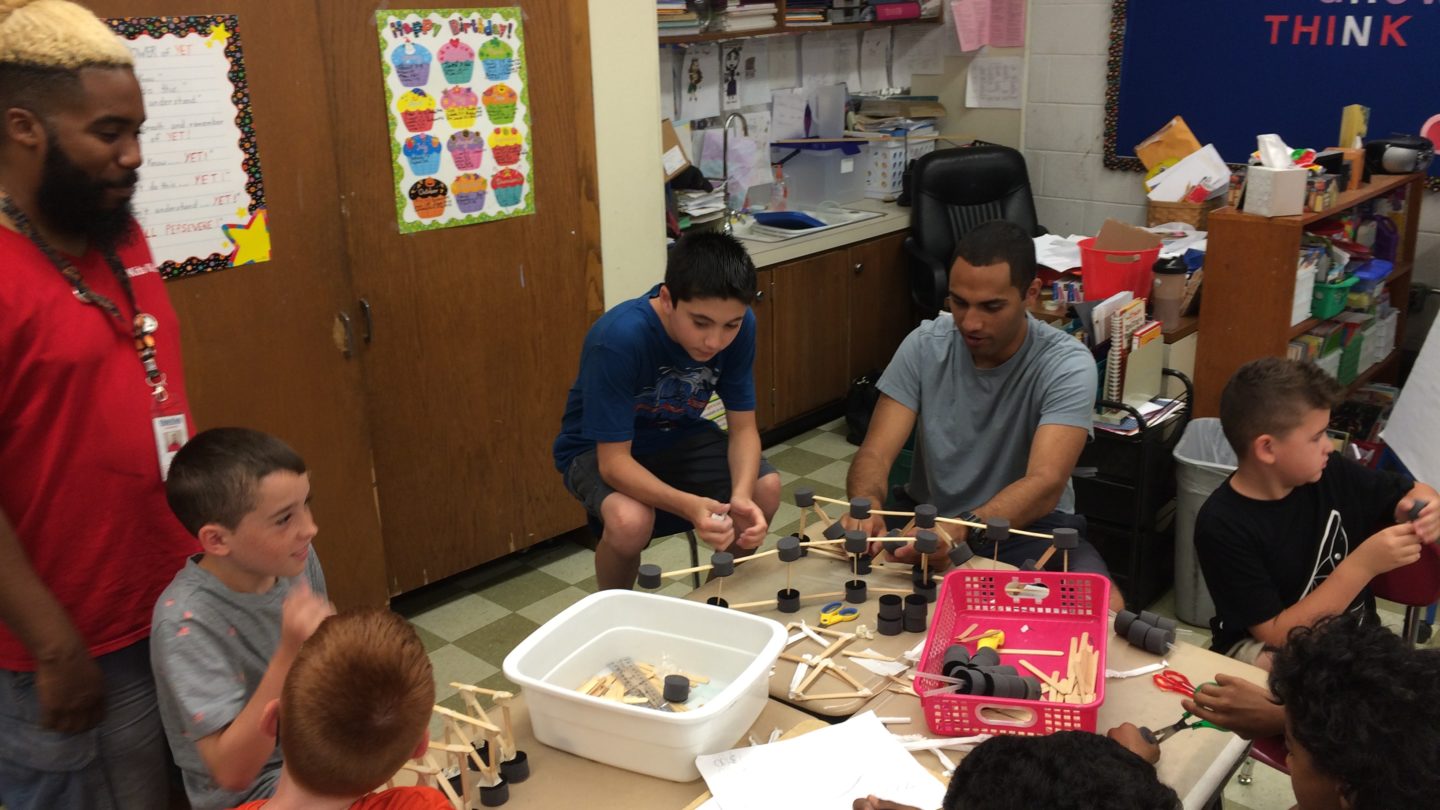 On a warm morning in July, the classrooms in Greystone Elementary School are buzzing with teachers, community providers, and 60 third, fourth, and fifth graders. This is a summer learning site born from the collaboration between the North Providence School Department and nonprofit Kids Klub, and funded largely by the Hasbro Summer Learning Initiative through United Way of Rhode Island. It is one of 14 such programs across Rhode Island. On this Tuesday morning, students are building bridges and acting as animals in a play.
In the bridge-building room, teams of students manage a budget to buy tape, clay, and popsicle sticks from their teacher. Three other staff help students pull up diagrams of bridges on laptops and puzzle over making their own. The winning bridge must span two feet, allow a model airplane to pass below it, and hold a five-pound weight. As the activity unfolds, strong triangle forms gain popularity in the designs and squares go, wisely, out of fashion.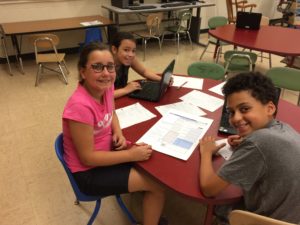 The literacy classroom is next door. The teacher, Ms. Judy, works in her own classroom and with some of the same students during the school year. This allows her to take advantage of her book collections and laptops. Careful, slow reading fills the space as 15 students practice their lines from a play about sea creatures.
"Are we ready to perform our play?" asks Ms. Judy. She attaches images of each character to the students' shirts and demonstrates a projected performance voice.
The narrator begins. "The ocean is home to many animals…" Students congratulate each other after they finish their parts and as they bow, each student beams.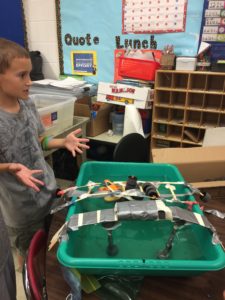 Why does a fun morning of bridge building and play acting matter so much?
It demonstrates the compounding positives of this type of summer learning. At a simple but critical level, these children are safe and nourished, which in turn helps provide peace of mind for their parents. Moreover, these children are dodging the summer slide that requires months of relearning each fall and contributes immensely to the achievement gap along socioeconomic lines. Beyond even that, these students are engaged in growth and affirmation. In a single hour of activities, students practiced math, research, teamwork, communication, creativity, public speaking, mentorship, and literacy! The value of the program's 6 full-time weeks (210 hours of learning) is evident. Each child is learning both concrete and essential skills, which they will access the next day, the next school year, and the rest of their lives.
Posted on http://www.uwri.org/2017/08/students-shine-in-summer-learning/